Overpark Elementary School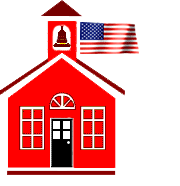 Home of the Mustangs
Overpark Elementary School (OES) is located in Olive Branch, Mississippi within the DeSoto County School District (DCS). We are one of forty-two schools and one of twenty-two elementary schools. Our grade span is kindergarten through fifth grade. Our enrollment is over 690 students of the 33,000 students within the DeSoto County School District, which is the largest school district in Mississippi. The district is an "A" school district, the highest accreditation level with the Mississippi Department of Education. The diversity of our student body reflects the diversity of our community. We are located next to a large metropolitan area; however, Olive Branch has been able to maintain the values and atmosphere of small town life. Our community has been listed in the top 100 "CNN Money Best Places to Live" for the past two years. We love our community, which is a mirror reflection of our school!
Overpark Elementary School's mission statement is to nurture the overall child as we provide excellent, safe learning opportunities that will build each child's educational foundation, and enable each child to be a successful, lifelong learner. We know that we are the "beginning" of a child's educational journey; therefore, that foundation must be strong to support a lifetime of learning. A typical day at Overpark Elementary starts with Mrs. Love, principal, and Mrs. Anderson, assistant principal, greeting staff and students in the commons area. The day gets started with a smile and a free hug! The announcements for the day start with our special message, "Good morning, Wonderful Ones at Overpark Elementary School. This is Mrs. Love welcoming you to another GREAT day at Overpark Elementary School. YOU are a marvelous, unique individual. Therefore, no excuses are allowed because you are better than that! Now for a few words of wisdom," that is read from Project Wisdom. This is followed by the entire student body participating in chorally responding to "Whose school is this? MY SCHOOL" and "Who is your team? OVERPARK ELEMENTARY MUSTANGS" and "What is our motto? EXCELLENCE IS A COMMITTEMENT! IF IT'S TO BE, IT'S UP TO ME!" The student body recites the pledge. A student is selected to end the announcements with our "Morning Announcement Share" that includes My Poetry Monday, Book Recommendation for Tell a Friend Tuesday, WOW Word Wednesday, Favorite Song Lyrics for Tune-y Thursday, and Fun Fact Friday. These morning rituals set the tone for our school's purpose – provide the best quality education that we can in a secure, loving, and nurturing environment. As a result, our students will LOVE to learn and make it their mission in life to never stop learning.
We believe that what we put into our community is what we will get out of our community. We have a wonderful parent support group through our PTO with volunteers in our building weekly. Community leaders come to read or tutor students within our classrooms, to participate in a "Job Fair" that showcases their professions and roles in our world, to celebrate our students' achievements during our Honors Award Ceremony or our St. Jude Presentation, to support and motivate our teachers with a breakfast or lunch, and to clean up and refresh our school grounds.
Within our school culture, we have our traditions, such as our annual St. Jude Math-a-thon that has collected over $105,000 since we opened our doors seven years ago. Our parents, students, and community participate in our Book Fairs, Family Literacy Nights, Spirit Nights at Chick-fil-A/Zaxby's/Sweet Pepper's/Domino's Dough Raising, Grandparents' (Caregiver) Night, Musicals performed by each grade, Walk for Technology, Awards Day, Field Day, Muffins with Moms, Donuts with Dad, and grade specific field trips. We firmly believe that our school belongs to the students, parents, and our community. It is just on loan to our staff!
Within our hallways and classrooms, you will find students trying to be "caught being good" or trying to be "bucket fillers." Our FISH! program was designed around the FISH! philosophy – make their day, be there, choose your attitude, and play. Students are rewarded with a fish when caught being good. Ways they can be caught being good are to be "bucket fillers not bucket dippers," that was created from the "Fill Your Bucket" program. This encourages our staff to focus on positive behaviors. It also creates a climate of respect and caring for one another.
We have found that when our students feel loved, valued, and secure – they will be more successful academically. We have worked to improve our students' achievement across the board. We started as a High Performing School and moved into a Star School or "A" School for the past two years. We started out not meeting growth in our subgroup of special education. In November 2013, we received the Champions of Change Award for closing the achievement gaps among students, improving student performance for three consecutive years, and improving our QDI scores overall for three consecutive years.
We are very proud of our school, students, and staff. Come and check us out! Call Mrs. Conklin at 662-890-8745 ext. 1204 to schedule a tour.