Subjects Taught
---
Special Education


Education
---
Mississippi University for Women

Experience
---
Columbus Municipal School District - 5th grade
Desoto County Schools - 1st grade, Title I, Special Education
Bio
---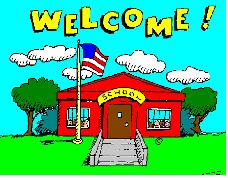 Welcome to the 2018-2019 school year! My name is Leigha Dawkins, and I will have the privilege of being your child's Reading Resource teacher this year. This is my 15th year teaching and my 6th year on the OES "team!" I graduated from Mississippi University for Women with a bachlors in Elementary Education. Since I began my teaching career, I have taught 5th grade, 1st grade, Title I and Special Education.
My husband and I have been living in Desoto County for the past 12 years, and we have a very active eight year old little boy that attends Desoto County Schools. In my free time, I love to spend time with my family and read Christian Fiction books. Below, you will find a few things that are important for you to know about your child's class with me.
Folders

- Your child will have a Reading Folder that he/she needs to bring back to school everyday. This folder will be used for homework, spelling and/or vocabulary words.

Newsletter

- Your child will receive a "Dawkins Weekly Newsletter" every Monday that includes vocabulary words and/or spelling words, as well as, other information that might need to be shared for the week.
Homework

– Every Monday, I will send a packet of homework, a leveled reader, and a list of sight words to practice in your child's folder. I understand with ball, dance, etc...life is busy, so homework is not due until Friday of each week. :) Please remember that reading with your child and practicing their spelling words/sight words daily is vital to his/her success in the reading classroom and helps him/her practice skills that have been taught at school.



Tests

– Most tests will be given on Thursdays and Fridays. Your child's tests papers will come home the same day as the general edcuation tests, which the classroom teacher will assign.
Classroom Rules

– I only have three classroom rules that I will expect your child to follow. I feel these rules not only apply to the classroom, but to life in general.
Be Respectful!

Be Responsible!

Be Ready!
I'm looking forward to having a fabulous year, meeting you, and getting to know your child. If you need anything, please feel free to email me at leigha.dawkins@dcsms.org, call the school, or send a note to school with your child.
Sincerely,
Leigha Dawkins – Sped Teacher