Subjects Taught
---
2nd Grade


Education
---
I graduated from the University of North Alabama in 1992 with a degree in Elementary Education. In 1998, I received my Masters in Elementary Education from the University of Memphis.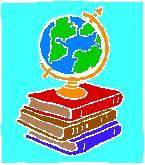 Bio
---
My name is Amy Pace and I have been teaching for 22 years! I have 3 children. Austin graduated from Center Hill last year and is a freshman at Cohahoma CC on a baseball scholorship. Jackson is a junior at CHHS and is on the baseball team. My daughter, Katelyn, is a freshman at CHHS and cheerleader there. All of their activities keep us very busy!
My husband and I grew up in Alabama so we are HUGE Alabama fans!! We try to go to at least one game per year!